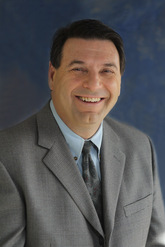 Analyticom is a behavioral economics and finance firm dedicated to providing banking executives with advanced analytics on the impact of consumer financial behavior on demand for deposit products. The mission of Analyticom is to assist banking executives make better informed forecasting and pricing decisions.
Analyticom is a pioneer in the study and application of behavioral finance in the banking industry. For the first time ever, an empirical study by Analyticom shows the impact of consumer financial behavior on the banking industry. Dr, Dan Geller
presented the research findings
in his keynote address at the Banking Analytics Symposium.
This
presentation deck
consisted of a short journey from the mind of the customer to the forecasting and pricing models bankers practice on a regular basis. The presentation provides scientific evidence of the link between money anxiety and demand for bank savings. The findings are based on a decade-long research in behavioral finance, and the implications on the banking industry.
---