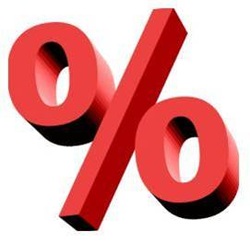 When marketing your deposit products, establish your price based on behavioral economics rules, and not based on marketing principles. The latest scientific studies in behavioral economics show that pricing is governed by behavioral economics principles and not by the conventional marketing mix of price, product, promotion, and place.

Consumers respond to interest rates on deposits, or price, differently then they respond to other components of marketing such as promotion and product type. When it comes to deposit rates, consumers' response is mediated by behavioral economics factors such as financial fear and anxiety. This means that during times of economic uncertainty, consumers are willing to forgo higher interest rates in return for quick and easy access to their money.

The link between emotions, such as fear and anxiety, and financial decisions has been firmly established in the behavioral economics and finance literature (Ackert et al 2003). Their findings are that "A newer branch of financial economics called behavioral finance applies lessons from psychology to financial decision making, but most of these studies have focused on cognitive biases rather than emotion." Moreover, when emotions and cognitive evaluations diverge, the emotional aspect is likely to have greater influence on behavior (Ness and Klass 1994; Rolls 1999).

The behavioral aspect of financial decision is relatively new and is generally dated back to the 1980s (Schinckus 2008). The "battle" between the expected utility theory and prospect theory continues until today and it represents two schools of thoughts on financial decisions. Whereas the expected utility theory suggests that people make financial decisions based on expectations of reward, Kahneman and Tversky (1979) used experimental psychology to show that the expected utility theory is too abstract and general to describe reality. In prospect theory, Kahneman and Tversky show that emotions do play a role in financial decisions, and that people hate to lose more than they love to wine.

Robert J. Shiller, Sterling Professor of Economics Yale University (Shiller 2015), explores the link between people's feelings of uncertainty about the future and the unusual dynamics at work in today's economic world. According to Shiller, "I suspect that there is a real, if still unsubstantiated, link between widespread anxieties and the strange dynamics of the economic world we live in today—a link that helps to explain why it's not just short-term interest rates that are very low, but long-term rates, too."

Shiller explains that despite low interest rates on savings, depositors continue to pill up their money in bank accounts "When rates are this low, there may seem to be very little incentive for people to save. Yet according to the Bureau of Economic Analysis, personal saving as a fraction of disposable personal income stood at 4.9% for the United States in December."

In summary, position your deposit pricing based on behavioral economics factors while using product, promotion and place to market your deposits. This way, you are assured that your marketing initiatives are in synch with the optimal pricing position for each of your deposit products.

References
Ackert, F. Lucy, Church, K Bryan and Deaves. Richard (2003), Economic Review - Federal Reserve Bank of Atlanta. Atlanta: Second Quarter 2003. Vol. 88, Iss. 2.

Kahneman, Daniel and Tversky, Amos (1979), "Prospect Theory: An Analysis of Decision Under Risk", Econometrica, Vol. 47, No. 2, pp. 263-292.

Ness, R.M., and R. Klass. (1994). Risk perception by patients with anxiety disorders. Journal of Nervous and Mental Disease 182:466-70.

Schinckus, C. (2008), "The Financial Simulacrum", Journal of Socio-Economics, Vol. 37, No. 3, pp. 1076-1089.

Shiller, J. Rober (2015), Anxiety and Interest Rates, Yale Insights, New York Times op-ed, February 8, 2015.