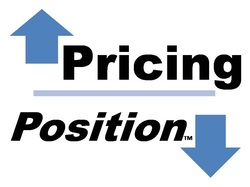 Many institutions overprice deposits because they hate to lose more than we love to win.
On average, deposit rates are overpriced even in today's low-rate environment.
Of course there are many institutions that are priced below the
optimal pricing position
, but on the other hand, there are just as many institutions that are priced above the optimal pricing position even if they no intention to increase liquidity.
Scientific studies in behavioral economics show that on average, we hate to lose twice as much as we like to win.
This means that our fear of losing balances is twice as much as our desire to reduce interest expense.
Moreover, when the fear level is higher than normal due to economic uncertainty, we hate to lose four times as much as we love to win.
This phenomenon is evident is today's pricing of deposits.
In many instances, rates of liquid accounts are overpriced relative to the optimal pricing position despite scientific evidence that rates of liquid accounts, in and off themselves, are not a major factor in the decision of consumers to deposit money into liquid accounts.
But since most institutions price their deposits instinctively rather than analytically, they are subjected to the lose/win fallacy.
A sure way to overcome the tendency to overprice deposits due to fear of lose is to use a scientific and empirical mechanism to establish the optimal pricing position.
An optimal pricing position is the price point where you will maintain your current level of balances at the lowest level of interest expense.
The optimal pricing position should always serve as your benchmarking point to either increase rates if you want to increase liquidity, and vice versa.
The bottom line is that when you price instinctively, as most do now, you are subjected to the tendency to overprice because the emotional impact of losing balances is greater than the emotional impact of improving profitability.
You can easily overcome this phenomenon by using scientific analytics to guide you.