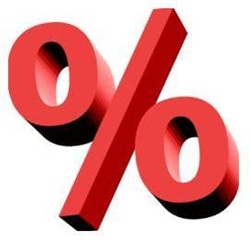 Deposit pricing today is based mostly on instinctive decisions dressed up as analytical decisions.
For example, pricing deposits between competitor "A" and competitor "C", or positioning the rate at 10 basis points above the market average are all types of instinctive-pricing decisions.
Moreover, pricing based on the Fed funds rate or LIBOR is also a form of instinctive pricing decision because their relations to balances can't be measured independently of deposit rates.
The litmus test for distinguishing between instinctive and analytical pricing decision is the answer to the question: "How do you know?"
If the answer is "We have always priced this way" or "It is part of our pricing strategy", you know you are pricing instinctively because the pricing decision is not evidence based and is not supported by empirical analysis. The only valid answer is a figure representing the relations of a rate, in and of itself, to balances.
A true analytical pricing decision is one that is based on the relations between rates and balances excluding the impact of the economic environment on demand for balances.
Why?
Because you have no control over the economy.
Your focus should be on the impact your rate has on balances at the current economic environment.
The only way to statistically isolate the impact of rates from the impact of the economic environment is to include behavioral economics as an intervening variable in the model and then exclude its impact on demand from the final outcome. That is the model used in
Deposits Dynamics
to establish the optimal pricing position for each deposit product in your market.
The main reason most pricing decisions are instinctive is because our default decision-making process is instinctive.
People are "programmed" to make two types of financial decisions – instinctive or analytical.
This applies to banking executives making decisions on deposit pricing.
Instinctive decisions are fast and are not evidence based.
Analytical decisions are much slower and require calculations because they are evidence based.
In the professional jargon, instinctive decisions are called "system 1" and analytical decisions as "system 2."
Scientific research shows that our default decision-making mode is system 1 (instinctive) because it is fast and requires less effort.
Therefore, it's not surprising that most pricing decisions are instinctive – after all, our default decision-making is system 1.
In summary, if you are not using a model that measures the relations of rates as independent variable, balances as the dependent variable and behavioral economics as an intervening variable, you are making instinctive pricing decisions.
Unfortunately, scientific studies also show that most instinctive financial decisions are erroneous.
How do you think Las Vegas was built?