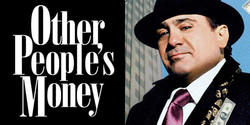 You can keep your deposits at a lower interest expense and let the other banks pay for them because they don't know what you are about to discover.

Over $80 billion dollars in interest expense were spent by banks in the past 8 years on liquid accounts that would have been there at much lower rates. This is what I mean by let the other bank pay for your deposits. If you know the Relasticity factor of your major deposit accounts in each of your markets, you can attract the same deposits at an optimal price letting other banks pay higher rates for the deposits you are getting for less.

The secret to optimal pricing is Relasticity – a rate elasticity model that separates the rate, which you control, from the economic environment, which you do not control. Relasticity tells you the exact Pricing Position for your rates in each of your markets that will yield the optimal balance results without overpaying interest expense.

There are two unique factors in Relasticity that do not exist in any other conventional price elasticity model. The first is its ability to isolate the relation rates have with balances excluding the economic environment. Remember that if you measure the overall relations of rates to balances, you are actually paying interest expense for a factor you do not control.

The second unique factor of Relasticity is its ability to distinguish between positive and inverse relations between rates and balances. In other words, what is the true elasticity of rates, excluding behavioral economics factors, to demand for deposit products? Here, again, conventional price elasticity models do not recognize inverse relations causing you to pay higher rates than you should to achieve the same balance results.

Let's look at the facts that demonstrate the importance and impact Relasticity has on your bottom line. In the last 8 years, since the beginning of the Great Recession, consumers added nearly $5 trillion to liquid (checking, savings and mm) accounts in banks. The average rate of liquid accounts during the same time period was 0.17%. Conversely, term accounts lost $1 trillion at an average rate of 0.87% during the same time period.

If anyone tells you that people deposited $5 trillion into liquid accounts because of they wanted to earn 0.17%, don't buy it. The real reason people piled up their money in liquid accounts, even though they could have earned 5 times the yield in term accounts, is related to behavioral economic factors, not the rate itself. Hence, the 0.17% yield on liquid accounts had very little to do with attracting $5 trillion in the past 8 years.