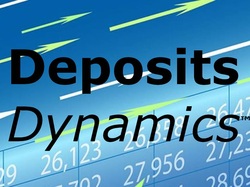 How do you account for the additional interest expense or the shortfall in liquidity in your forecast?
Once I was asked to review a rate forecast of a MM account for a large regional bank. The forecast consisted of a time series of monthly dates and the projected rate. "How do you account for the probability of higher interest expense due to changes in consumer demand?" I asked. "We don't" was the short answer.
This is precisely why financial institutions miss their interest expense and liquidity forecast. They consider the forecasted figure of rates and balances as the only possible outcome. But that is never the case. Forecasting is a science of probability. This means that every forecast must contain an upper and lower confidence level.
For example. If the forecasted average rate for a MM account in your market is 15 bps for the next three months – how high or low can it go if the demand for MM accounts changes due to a shift in consumer financial behavior? Could it go up to 25 bps? And if so, how would this impact your interest expense if you want to stay competitive?
This is the essence of a scientific forecasting of deposit rates and balances – knowing the plausible upper and lower limits of interest expense and liquidity levels for each of your accounts.
Deposits Dynamics
is the only scientifically-based forecast that provides such information, and which you should apply in your own products and market (s).